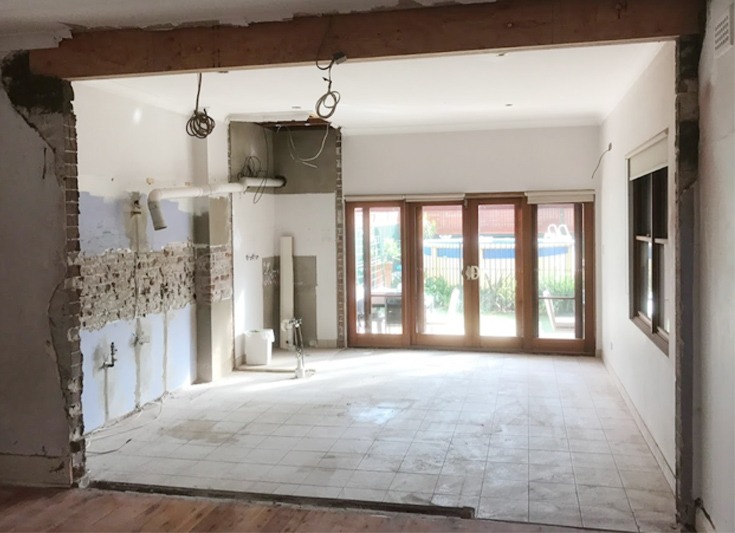 If you're looking to make a big improvement, fast, and for the least investment, consider wall removal.
You can quickly and easily create that stunning, open and light first impression for your home.
Active Wall Removal makes it easy for you. They have years of experience.
WALL REMOVAL SYDNEY
WHAT ARE THE BENEFITS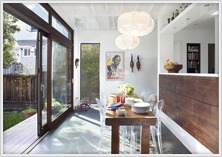 Are you looking to create a stunning and open room?  Would your home be better if it wasn't so closed and boxed in?  If you answered YES, then look no further than structural load bearing wall removal for adding value, functionality and beauty. Wall removal will transfer your old home design to a modern feel.
"Natural Light and space are one of the most sought after attributes sorted by us in the purchase of a new home"
WALL REMOVAL - ADDS
A MASSIVE DESIGN BENEFIT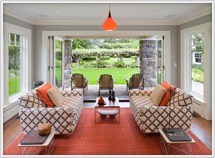 Built in past eras, most Australian homes were traditionally designed where the principal functions of many small rooms was A: To create the choice of more private bedrooms and B: As an imitation of those built in Britain to close out the cold when the fireplace was in operation. The end result was many dark and gloomy rooms.
"We generally feel more attracted to open larger spaces than to smaller cramped spaces"
WALL REMOVAL INSTANTLY ADDS VALUE TO YOUR HOME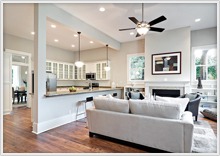 In this examples, after structural wall removal the same kitchen can receive light from the windows and becomes part of the living area.  It becomes a real showpiece that you'll be proud of and wanting to enjoy and share.
"Opening or removing a wall can be one of the cheapest and most effective ways of adding value and making your home a genuinely better place to live in."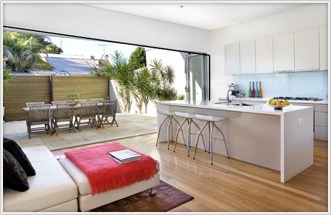 WALL REMOVAL SYDNEY
"The kitchen, which is one of the main features
in the living area of any home were hidden
away from both the living and dining room
and the user was excluded from any social
interaction when entertaining
- Those days are gone with Removing a wall."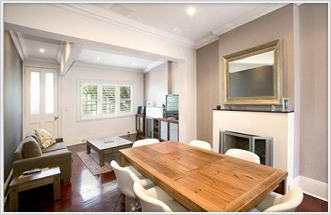 WALL REMOVAL SYDNEY
"I am extremely happy with the quality of
workmanship and the high level of service
I receive from Active Wall Removals.  I was
impressed by their professional approach
and minimal mess."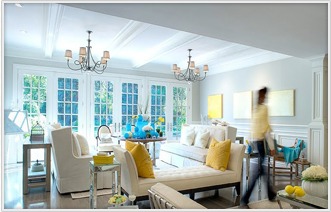 WALL REMOVAL SYDNEY
"Prior to structural load bearing wall removal
most older homes are dark and gloomy and
quiet typical of a bygone era. Today we all
prefer a more light and open plan feel.
The result of wall removal is the most cost
effective way of introducing light and
spaciousness to your home."
Another load bearing wall removed and replaced with a beam to create a large 8 meter long family kitchen room. The removal of the wall between the kitchen and the lounge room area not only doubles the room size, but it also doubles the amount of Natural / Borrowed light.