A client was crowded, distracted and finding it hard to work due to the clutter and small boxed in home-office.
After removing a wall, he has reported feeling more relaxed, focused and enjoying work.
Photo during the wall removal process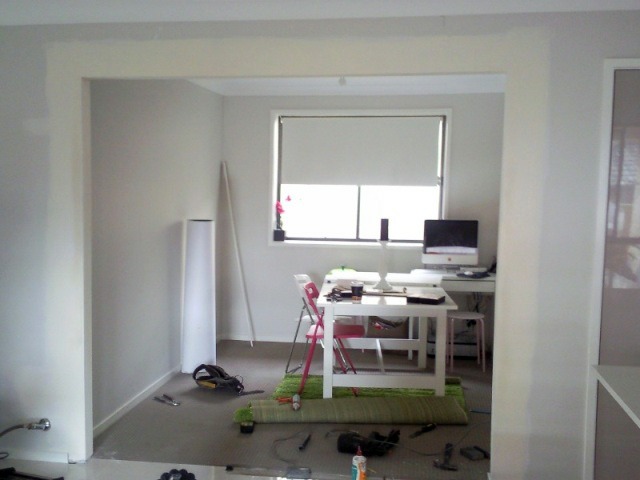 We specialise in Wall Removal for Sydney's Eastern Suburbs, providing cost effective and fast wall removal solutions.